Coherent diversity;

a family made of individuals
The unique architecture of Park Lane comprises a nostalgic mixture of varied stylistic elements. It stands in perfect harmony with the historic heritage on the notable site of Tour & Taxis.
The many influences of Brussels' architecture, from the 30ies and 40ies, are playfully accorded into its composition. From Art Deco period to the modern industrial era. Bricks are alternated by contrast of concrete made ornaments. The covered terraces are considered as an extension of the living area.
As Tour & Taxis keeps evolving over time, a new phase of the Park Lane residential neighbourhood sees the light. The consortium of three architects (awg, NoA, Sergison Bates) have divided the designs evenly among themselves. Read more about the architects and their vision here.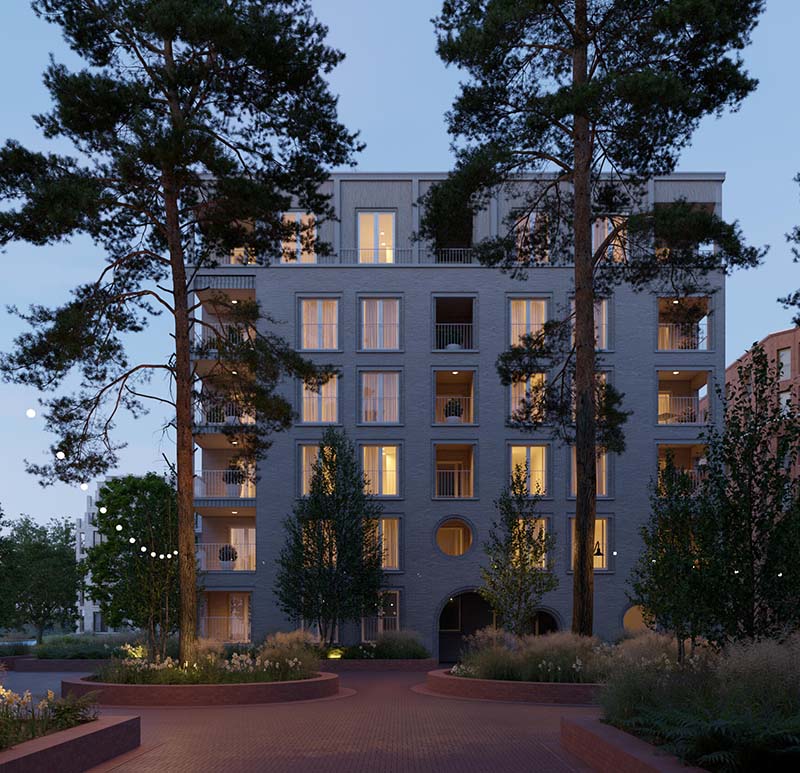 In the second phase of the project, construction will mainly take place around the somewhat more intimate courtyards of Park Lane. And that is reflected in the architecture. The industrial influences are more absent here because the architects opted for the warmth, character, urban appearance and beautiful aging process of brick. Where did the mustard come from? Classic city houses in Paris, London or Milan that are still surrounded by greenery or have a lush garden.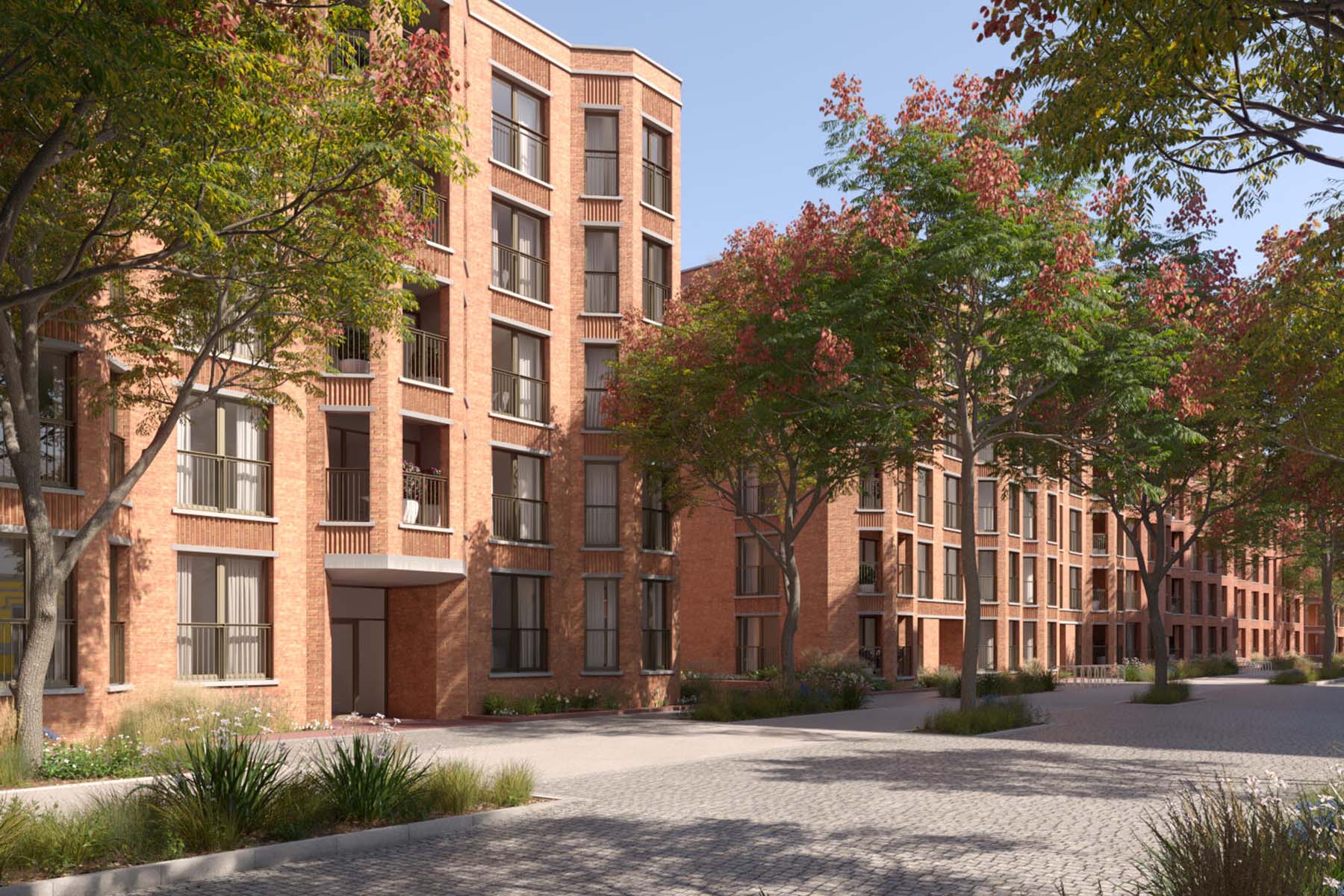 Just as the exterior of each building is unique, the same applies to the entrance halls. They are not just a space that one passes through, they are conceived as part of your home, where it is cozy and pleasant to stay thanks to the indoor-outdoor relationship and the attention to beautiful materials such as terrazzo tiles and art deco lighting.
You might have to pass through a beautiful archway before entering the entrance hall and some entrances have even been decorated with handmade pigmented Spanish tiles on the ceiling, always in the same pattern, but in different colors per entrance. The same principle that applies to the entire site is therefore also further translated within a design: diversity, within the unit.
You can enjoy quality finishes both inside and out. Belgian MAPE kitchens with Miele appliances, oak parquet floors, GROHE faucets, Villeroy & Boch sanitary, aluminum joinery, terrazzo tiles in the entrance halls,…
Solar panels provide a large part of the heating and domestic hot water. An innovative air circulation system ensures healthy air in each apartment.
Discover more in the interview with our kitchen supplier MAPE or in general about the architects' sustainable approach.