RENOWNED
LANDSCAPE ARCHITECT
Green as a superlative and on different levels, that is what Park Lane stands for. Different zones and functions such as the lane, park, courtyards and taluds will also have their own type of green. Green areas, flowers, shrubs, plants, two ponds and avenues: these are just a few elements that make the site a diverse neighborhood brimming with landscape. A paradise for joggers, cyclists and playing children. The design originated from the brains of the reputed Bureau Bas Smets, a name like a clock in the field of landscape architecture. A permanent foliage in the lanes, a collective garden and a special slope that allows the park to continue a little more: top work was done here.
The entire Tour & Taxis site has been conceived as a vast and diverse neighbourhood. A variety of green areas is to be found : from flower plantations to trees, shrubs and plants. Furthermore, a new addition of beautiful ponds will be seen near the Gare Maritime. On top of that, the Tour & Taxis site is car-free. The underground parking places ensure traffic to be reduced to a minimum above ground.
Joggers, cyclists and passers-by will love it. Families with children will find the safety to let their young ones play in all liberty. Numerous bicycle sheds – on the site but also in each building – and pathways encourage both residents and employees on the site to make use of their bicycles more often.
Situated at the edge of the Tour & Taxis Park is the Parckfarm initiative. Its main aim is to promote ecological practices in an urban area and also build bridges between different communities around the Tour & Taxis site. Green and social activities are organized on a regular basis , such as workshops and neighbourhood parties etc. Read more in the
Parckfarm story.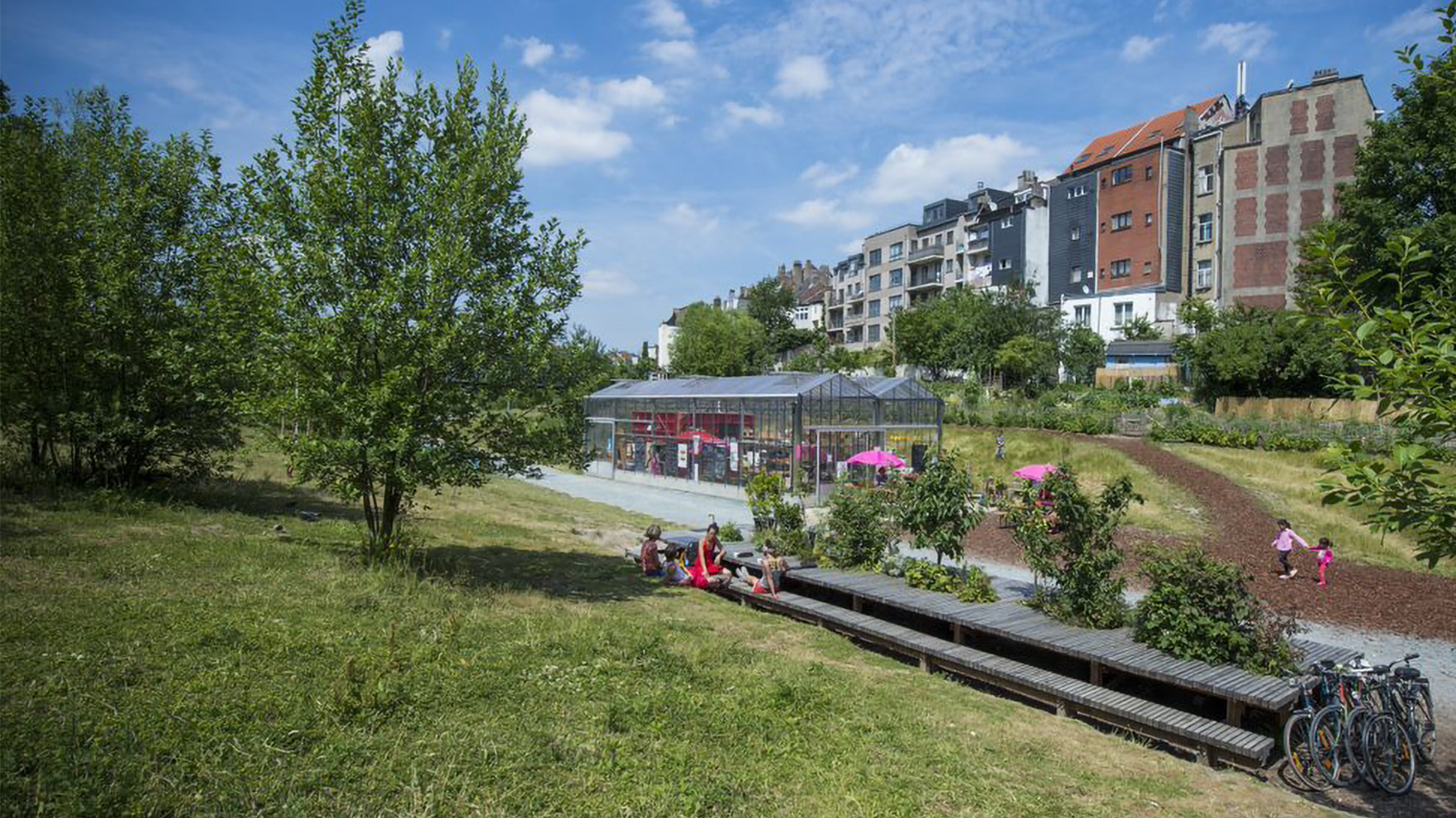 The T&T park is now crossed by a Finnish running track. 790 meters of wood flakes that will satisfy your sporting needs. In a very short time, the track will grow to 850 meters long. This infrastructure has been created to allow you to run with less strain on your body and joints. No more excuses, if you regularly pass by the T&T park, bring your sports clothes and your sneakers.