Park Lane is bursting with
life
Breakfast or lunch, sports or chill out time in the park, meeting up with friends in the evening, enjoying an open-air concert, visiting a trade fair, picking out furniture and decoration for your home?
All these facilities are located on the site itself, within walking distance of your residence.
Lazing and chatting on one of the Tour & Taxis terraces. Even going to the sauna or having a massage is less than a 5 minutes walk from home. It's all possible right at the threshold of your doorstep!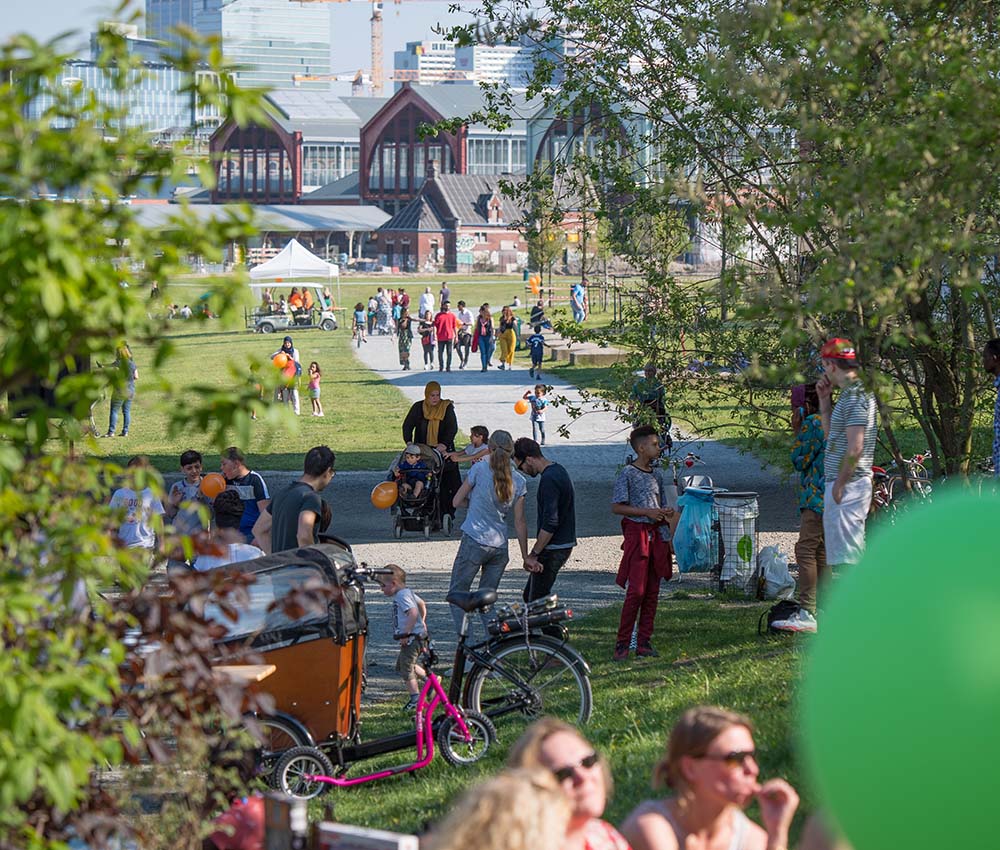 The park also has a nice open space for picnics, walking or jogging. You can also go across it by bike, step or scooter.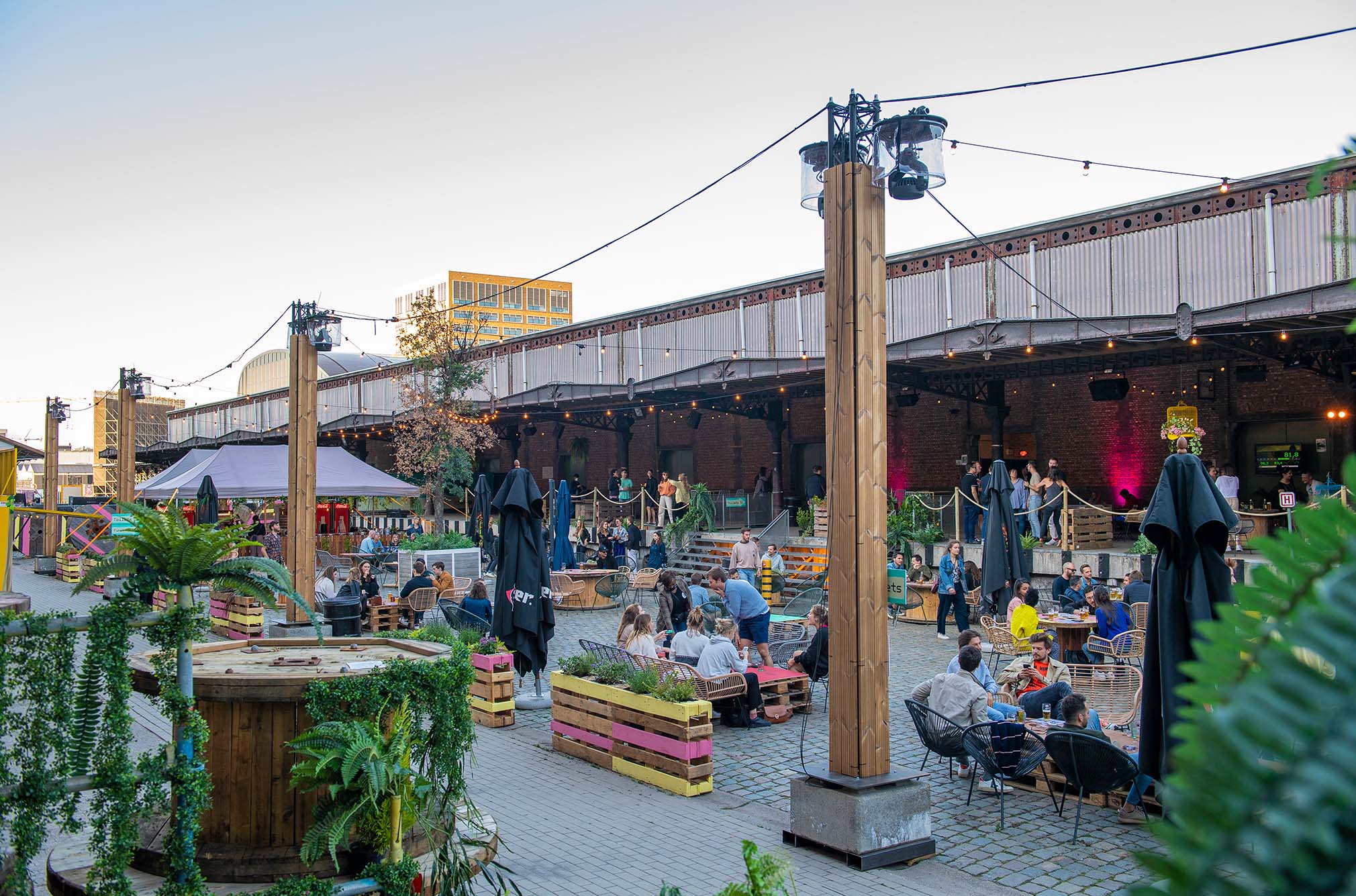 An innovative and creative
hub

.
The icing on the cake is undoubtedly the opening of the Gare Maritime. These large covered station halls have been completely transformed into a new covered district with squares, cosy bars, shops and offices.
The Tour & Taxis Summer Edition is a cozy, exciting place to be during the summer holidays. After-works, animations, DJ's, cooking workshops, etc. they are organised during summer time.
Tour & Taxis is vibrant all year round, with thousands of visitors every year at fairs and events such as art and book fairs, vintage meetings, trade conferences, etc. So there is no shortage of experience when you choose a residence in Park Lane.