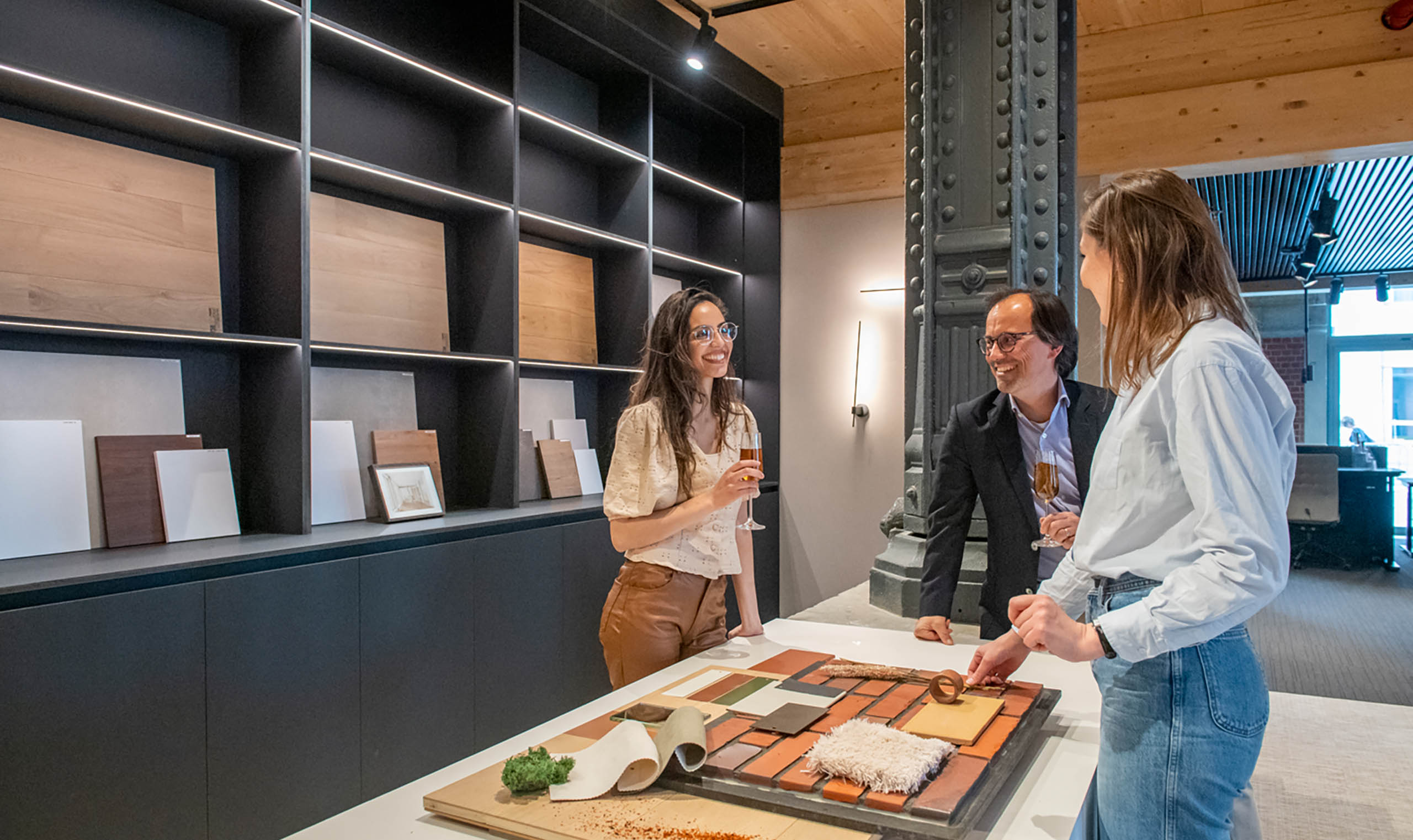 Om zeker te zijn dat je tevreden bent en dat alles verloopt volgens jouw wensen, organiseert Nextensa zelf de klantendienst. Bezoek ons verkoopkantoor op de site van Tour & Taxis en krijg bij een koffie of tijdens een lunch meer informatie over de woonprojecten of advies bij de keuze van materialen, kleuren en afwerkingen.
Adil El Arbi: from Hollywood to Tour & Taxis
As the Tour & Taxis site keeps growing into a new urban neighborhood, new residents find their way to Park Lane. One of them is Belgian director Adil El Arbi.
We are attracting brands with a story and a soul
With the completion of the impressive Gare Maritime and the development of the residential area Park Lane, the world of Tour & Taxis is expanding. We've had the chance to sit down with Extensa's Retail Manager Helga Cosyns, who is right at the center of the latest innovations. She tells us all about her new job, her challenges and the vision for Tour & Taxis' future.
Lees verder
Skyfarms corporate vegetable garden at T&T
Skyfarms brings to your office the pleasure of reconnecting with nature while developing new skills.
Lees verder
Ja, ik wil meer over je weten.
Schrijf je in voor onze nieuwsbrief