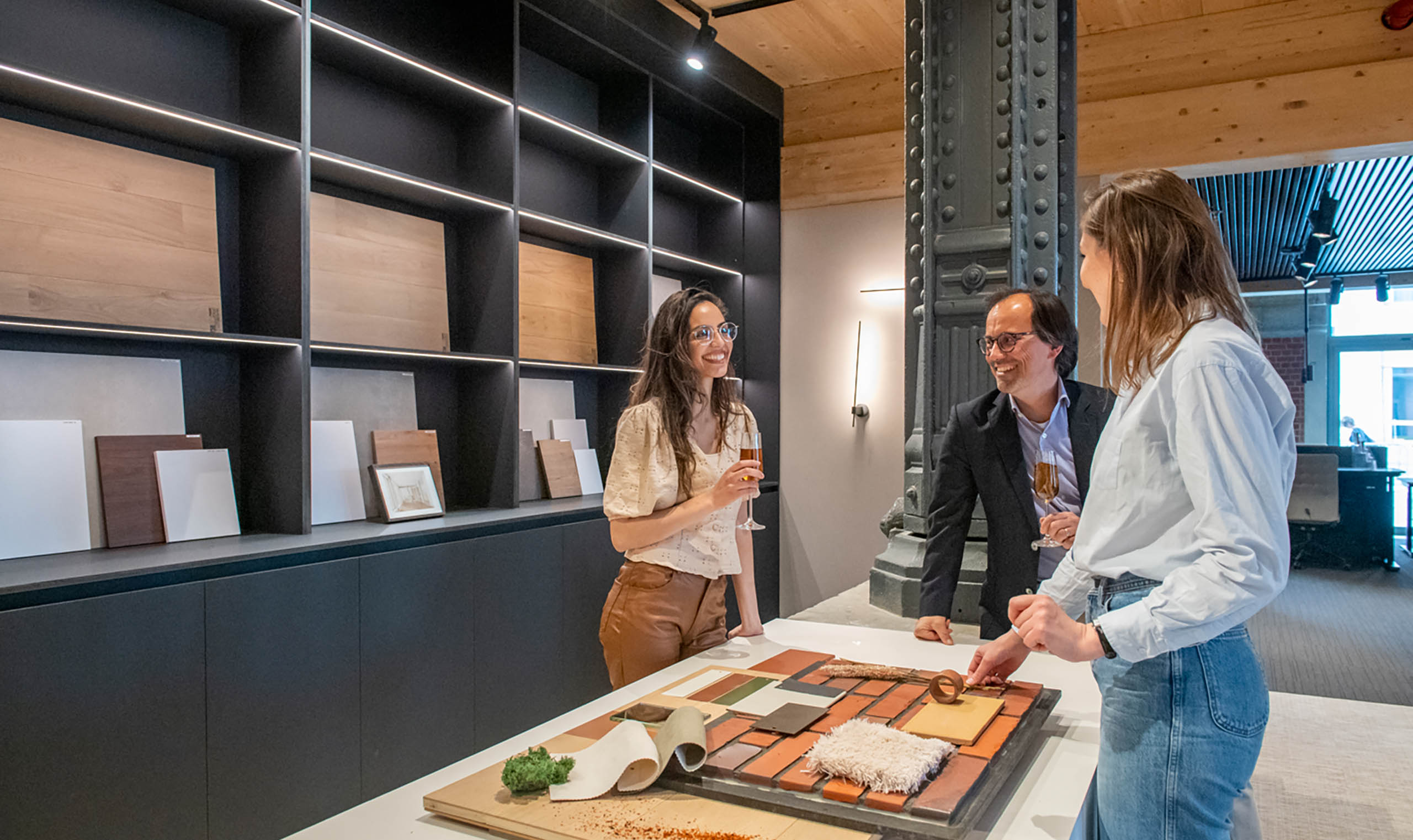 Nextensa a choisi d'organiser son propre Service Clientèle pour garantir le meilleur score possible de satisfaction des clients dans le processus d'après-vente. Sur le site de Tour & Taxis, les acheteurs peuvent visiter le bureau de vente où ils peuvent passer en revue tous les matériaux, couleurs et finitions tout en prenant un café ou un déjeuner.
Stories récentes de notre communauté
Adil El Arbi: from Hollywood to Tour & Taxis
As the Tour & Taxis site keeps growing into a new urban neighborhood, new residents find their way to Park Lane. One of them is Belgian director Adil El Arbi.
We are attracting brands with a story and a soul
With the completion of the impressive Gare Maritime and the development of the residential area Park Lane, the world of Tour & Taxis is expanding. We've had the chance to sit down with Extensa's Retail Manager Helga Cosyns, who is right at the center of the latest innovations. She tells us all about her new job, her challenges and the vision for Tour & Taxis' future.
Lire la suite
Skyfarms corporate vegetable garden at T&T
Skyfarms brings to your office the pleasure of reconnecting with nature while developing new skills.
Lire la suite
Oui, je veux en savoir plus sur vous.
Inscrivez-vous à notre newsletter