Hi Steven! So, tell us a little bit about what you do here on the Tour & Taxis site.
Steven: "Well, I've been with Nextensa for four years now, and it's my job to try and create a connection between the Belgian food and beverage industry and our site. Now that Gare Maritime has been finished, we have this amazing historic building brought up to a modern speed, with an excellent food court. But of course, that food court needs to be filled with options for our residents, staff and visitors. That's where I come in."
And that's also how you're connected to the Tour & Taxis Summer Edition? Could you tell us a bit more about that?
Steven: "Yes, the Summer Edition was created back in 2019. We noticed that people were familiar with Tour & Taxis as a business-related environment. They knew about the office spaces, the conventions and fairs that take place here. But that was about it. So, even though Gare Maritime was still being developed at the time, we decided we needed something new that would attract locals and other visitors to the site to spend their leisure time. We put on dance performances, film screenings and sport activities. And we had a wine bar and some food trucks on the site. This was really appreciated by those who visited."
We have a very diverse audience, coming both from outside of the city as from the neighborhood.
And then came the COVID-19 crisis …
Steven: "Exactly. But fortunately, we have the entire historic site to put to use. The movie screenings were turned a drive-in experience on the event parking lot, for instance. We've added some more free sport activities, like the beach volley field where the Belgian national team even gives some initiations. But we're mostly very lucky that we have so much outdoor space to work with. Since Fuse couldn't open their doors, we've worked with them to create Fuse Plein Air. And there's the Parck Bar, which is a great place to meet up with your social bubble to hang out and have some drinks in the open air. It's clear that people were on the lookout for places like this, where they can meet up with friends or family in safe conditions. With all the open space on our site, we are able to scale up or down according to the official guidelines quite easily. And in contrast to the small establishments in the city centre, we have more than enough room to control the crowds and ensure social distancing."
How does the public react?
Steven: "It's obvious people were looking for safe, fun hangouts to meet up with their social bubble. We have a very diverse audience, coming both from outside of the city as from the neighborhood around Tour & Taxis. It's good to see that the locals are coming to our site and discovering what we have to offer. Now, it's up to us to make sure the people view the site as a pleasurable area to spend their free time. And as a part of the local community."
What does that mean for you?
Steven: "That I'm up for a big task. But I'm more than ready. I love seeing how the site is growing and developing and how it is becoming an extension of the historic centre of Brussels. This will especially be the case once the new bridge is open. And that also means we have to bring the amazing cultural and gastronomical heritage from our nation's capital to Tour & Taxis. I don't think we always know and recognize how rich our local gastronomy is. It's something to be proud of and to highlight on an international stage. That's exactly what I want to do here. All the ideas are already there, we just have to make them a reality now. But we already know that it's going to be good!"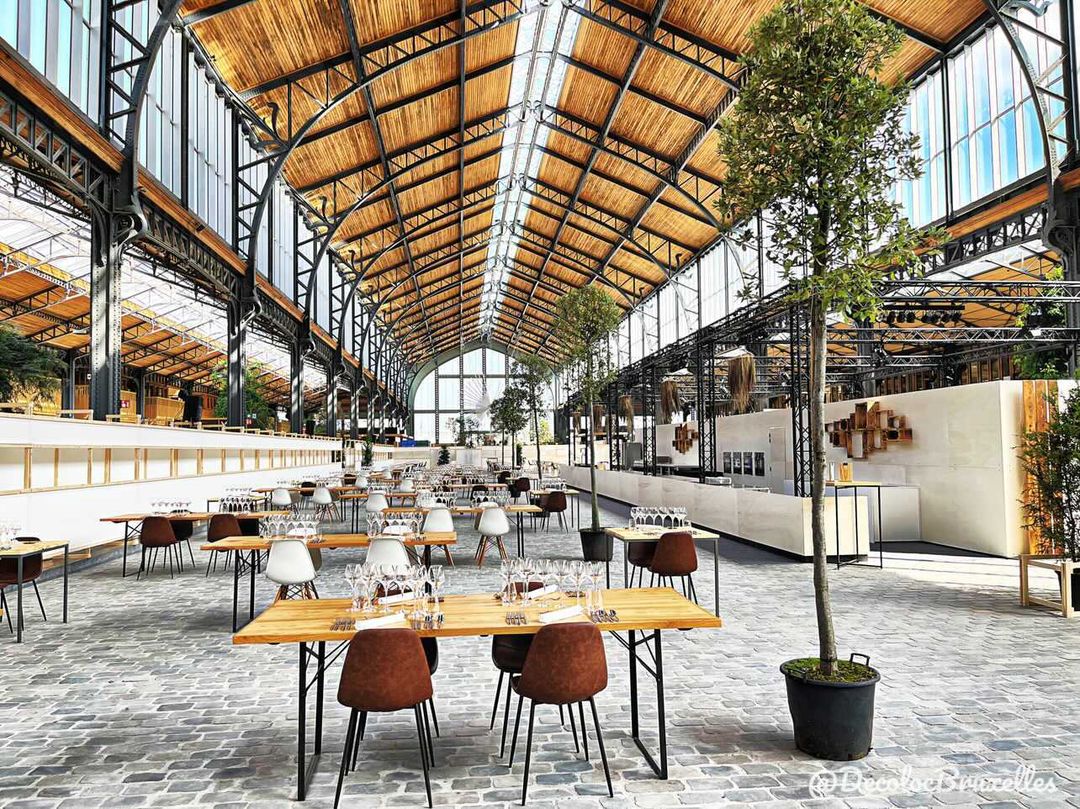 What's it like to work on the Tour & Taxis site in terms of traffic and mobility?
Steven: "I come from Aalst, myself. So I used to have a pretty spicy daily commute. With the lockdown I've been working from home a lot, but I'm glad to be able to come back to the office a couple of days a week. The most positive development in my eyes, would be that the city is investing more in the infrastructure for bicycles. I now use my electrical bike to come to work as often as I can, which is a great way to make the commute to Brussels."